Today I present my very first guest blogger, m/m author Michael Mandrake! Take it away, Michael! :)
Michael Mandrake
Author AND Reader
Hi readers!
I'd like to thank Cat Grant for having me on her blog today. Today I'm going to talk about something that's plagued me for a while but I finally think I've gotten over the hump: being a reader while writing.
Although I've only been writing professionally for a year now, I would say this has been the biggest challenge; reading other people's work while trying to do your own. I've always been concerned with copying someones idea or letting the other author dictate my style. Sometimes, I've felt that my way wasn't good enough and I'd let the writer infiltrate my thoughts.
This doesn't include reading for research. You read a certain publisher to get a feel for what they want or if you're looking up information on a particular topic. That's necessary but, when you really get into another author's book, you get lost in it, totally immersing yourself in the characters, their attitudes as well as the plot and while doing this, you may think about a book you've done similar to it and wonder if you did it wrong. Truthfully, there's no wrong way. Everyone has done the same genres and storylines but what makes us unique is the way we tell the story. This is part of the enjoyment I get out of reading another author.
So, now that I've gotten over my phobia, these days, I'm able to read books for pure pleasure and at any time of the day without second guessing myself and what I've done; whereas before, I only read right before bed. Thankfully, my Goodreads list has shrunk a little bit. Now if only I could stop adding to it for a while, I may be able to catch up. ☺
I'd like to thank Cat for having me as a guest. I've included two books and blurbs for your enjoyment.
The True Meaning of Love by Michael Mandrake http://xoxopublishing.com
Michael Mandrake - http://tabooindeed.blogspot.com
Rawiya - http://rawiyaserotica.blogspot.com
Twitter - http://twitter.com/#!/rawiyamikembl
Facebook - http://www.facebook.com/SharitaLira
Goodreads - http://www.goodreads.com/user/show/3542690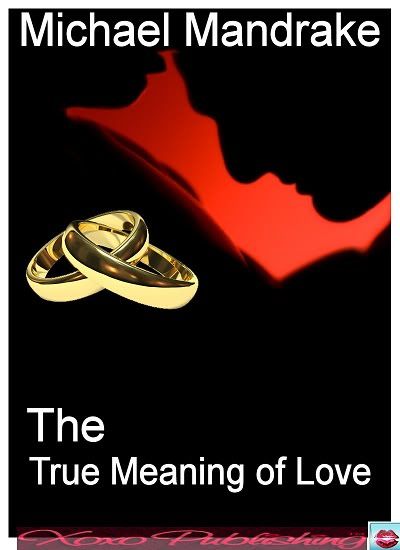 The True Meaning of Love – Michael Mandrake
Blurb: Brandon McFerry and London Davies are a couple that has been together six years. After having an argument over the importance of Brandon's event at his art gallery versus London's party at his club, London is involved in a serious car accident that makes him temporarily incapacitated. During his rehabilitation, Brandon and London will learn the true meaning of love thus bringing them closer together.
Only When I Lose Myself
Novel 2 inside the My Sexy Valentine Anthology from Sizzler/Intoxication
Blurb: Adrian Vanderguard is the hottest singer in the music business right now and is currently on tour supporting his third album. Now that the long journey is coming to a close, he's visiting his home away from home in New York City to play a string of six exclusive shows at New York's famous Falcon Theatre in front of sellout crowds that include top celebrities.
Adrian is also a loner who is in need of companionship. While on this lengthy trip, he has made up in his mind that he would like to be dating by Valentine's Day of the following year, and he will stop at nothing to accomplish this.
Matthew Gionapolis is the Falcon's environmental engineer. A young, healthy, twenty- something, that takes his work very seriously. Matthew is one person who likes everything to be in place, and really isn't into having much contact with people unless he has to.
Not knowing this, Adrian decides that he would like to get Matthew to be his assistant despite the fact the young gentleman was rather rude to him when he tried to introduce himself. Undeterred, Adrian even goes as far to point out the fact that Matthew must do as his managers say or else it could mean his job. This upsets Matthew but, because he'd like to be employed, he goes along with Adrian's ploy, and while all this is going on, he develops a soft spot for the kind hearted, gorgeous crooner that may change his mind about wanting to be alone for the duration of his existence.