I arrived home this past Monday from twelve days spent in New York City and New Orleans – the most fun and exhausting trip I've taken in years!
First thing I did was go see Michael Fassbender's new movie
Shame
at the New York Film Festival, with my friends Rachel Haimowitz, Damon Suede and Elizabeth Silver. Suffice it to say, it's a wild ride, and so fucking powerful (literally!) that it had four erotica writers up in the balcony sobbing over a three-way scene. Fass and Carey Mulligan are both AMAZING. If they don't get Oscar nominations, there is no God.
A couple days later, I visited the Vatican for opera fans – aka, the Metropolitan Opera.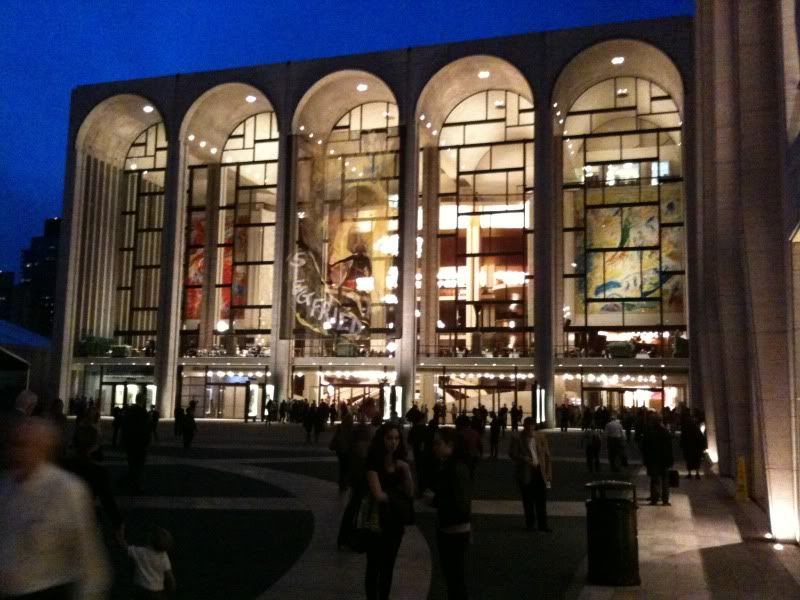 I heard one of my idols, Russian soprano Anna Netrebko, live for the first time, singing Donizetti's
Anna Bolena
. Dragged Liz Silver along with me, and we made a night of it. Too bad I don't have pics of us, because we looked HAWWWT. ☺
I bought Met Christmas cards and a Blu-ray disc of an opera about Anna Nicole Smith. I didn't even know there WAS an opera about Anna Nicole Smith, but as soon as I saw it, I had to have it. I mean, what are the chances I'll ever see it live in the theater?
Spent a few days hanging out at Liz's place, watching James McAvoy movies and eating way too much junk food, before heading back to Rachel's and our flight to New Orleans for Gay Rom Lit!
Let me preface this by saying I'd never been to NOLA before. So I was not prepared for how fuckingly, amazingly INSANE the French Quarter is. It's like Fort Lauderdale at spring break – everybody walks down the street with drinks in hand, and the bars are packed even at ten in the morning. "Laisssez le bon temps roulez!" is the town's motto, and man, do they mean it!
It's a beautiful town, too, with balcony gardens all over the place. Like these!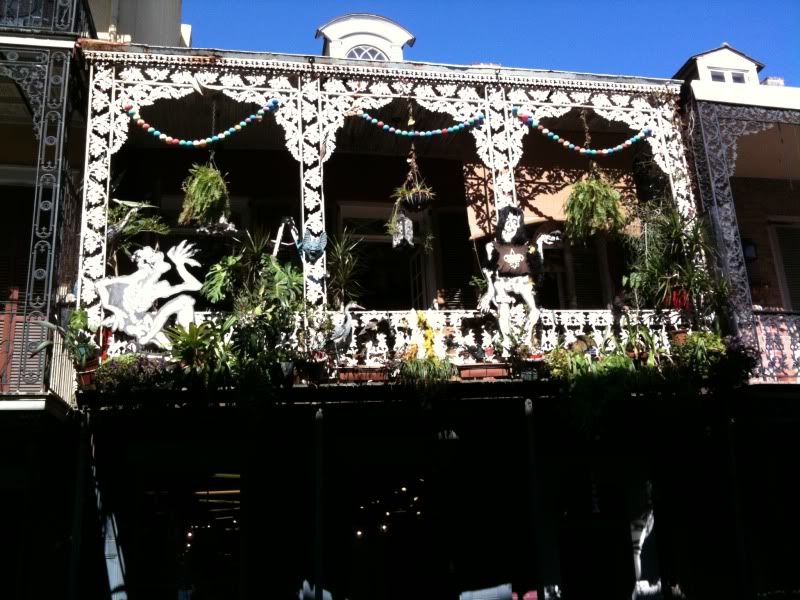 As you can see, they go all-out for Halloween!
The conference itself was magical. Sure, I've been to romance writers' conferences before, but this was the first one where all the m/m writers didn't get shoved off into a corner as if the organizers were ashamed of us. Everywhere I looked, I saw people who write the same thing I do. Who read the same thing I write. Who LOVE m/m romance, and had come to NOLA to celebrate it.
I met so many wonderful people, colleagues and readers alike. One reader actually SCREAMED when she saw me – which was flattering, but a bit unnerving too! (Now I know how movie stars feel!) Did my first public reading of my work – and survived to tell the tale! Had a great time on the riverboat cruise book signing, with an entire ballroom full of fellow m/m authors and our admirers. Talk about redefining FUN!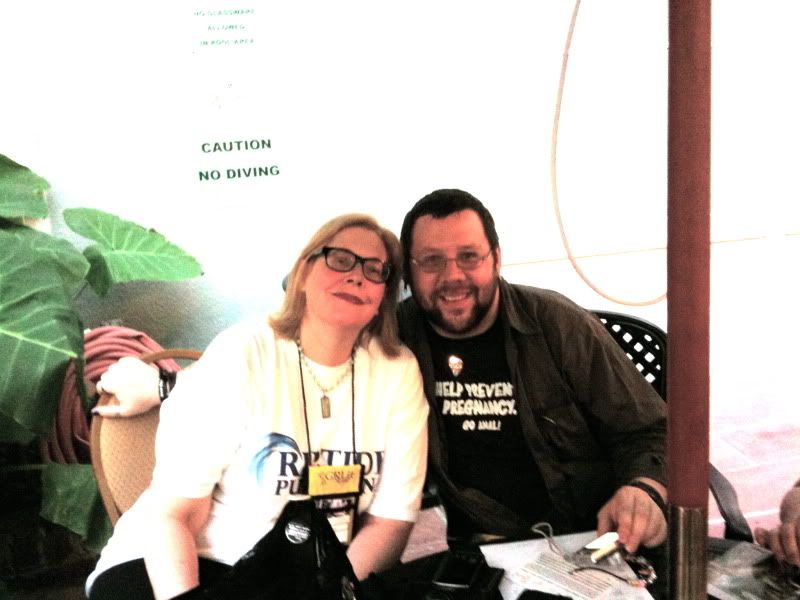 Me and Will, who saved my poor, sore legs by schlepping my bag onto the riverboat for me. ILU, bb!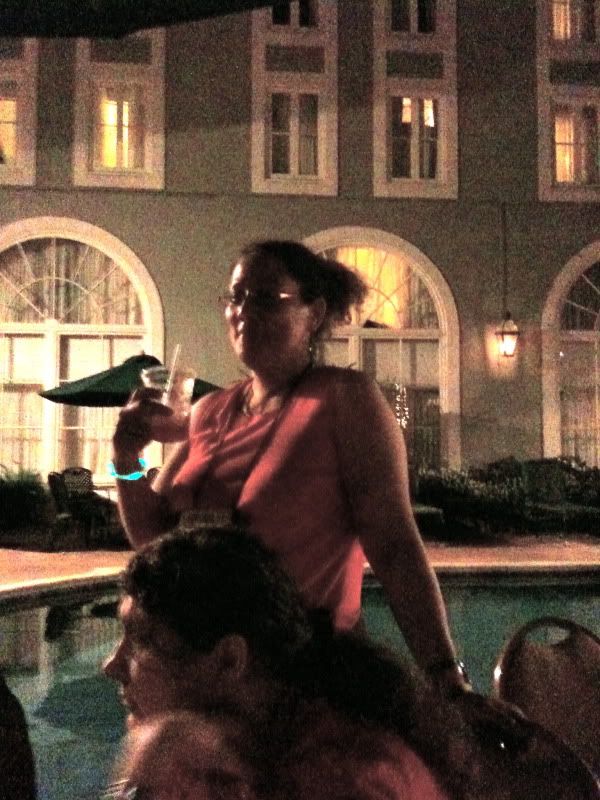 Cherie Noel, who made my whole fucking CONFERENCE by complimenting me on how I'd handled my Marine hero Cole's PTSD in the Once a Marine excerpt I read.
The Riptide Publishing crew (clockwise from the bottom): Damon, Rachel, Chris Hawkins, Bryl Tyne, me.
Angelia Sparrow & me.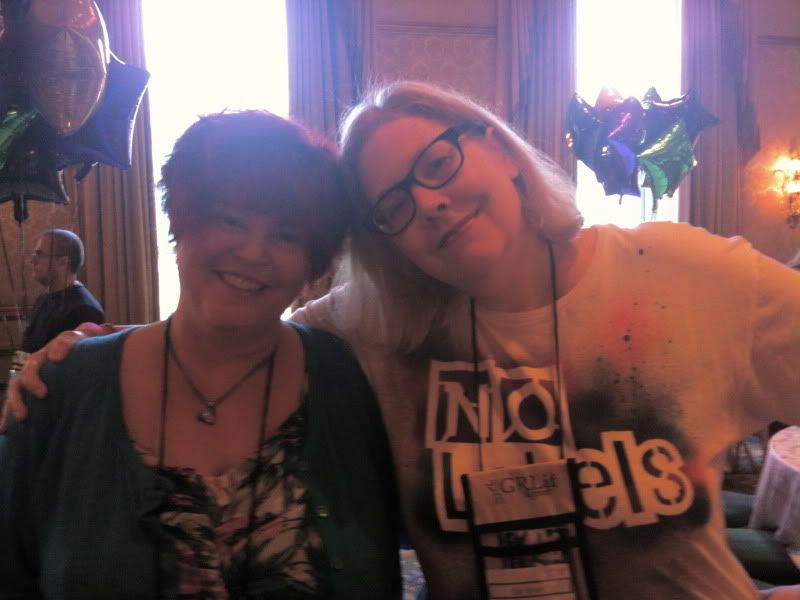 ZA Maxfield & me.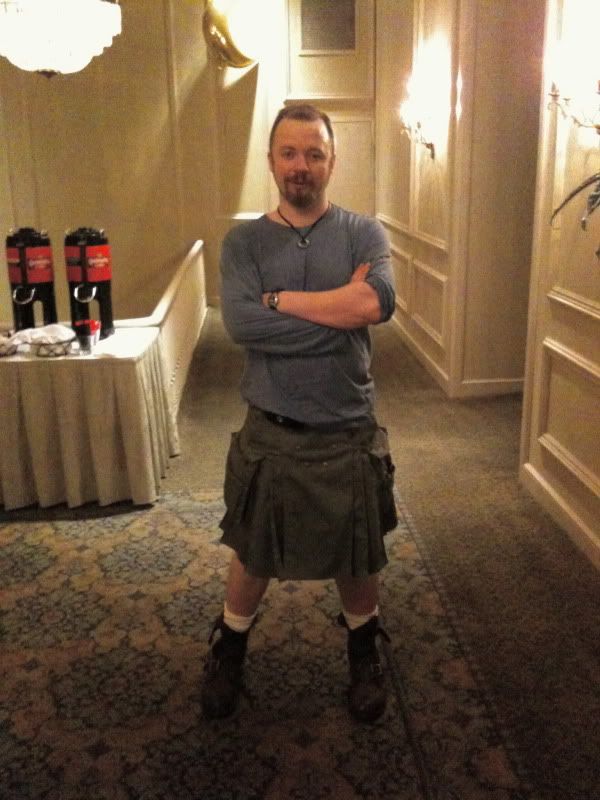 Damon in his infamous kilt. Supposedly he wore it in the correct "regimental" fashion, though I didn't verify it. ☺
And when I got home, look who was waiting for me! My Lord and Master, aka Mr. Timothy Tuxedo!
He's been getting plenty of hugs and snuggles.
Oh, and I can haz award!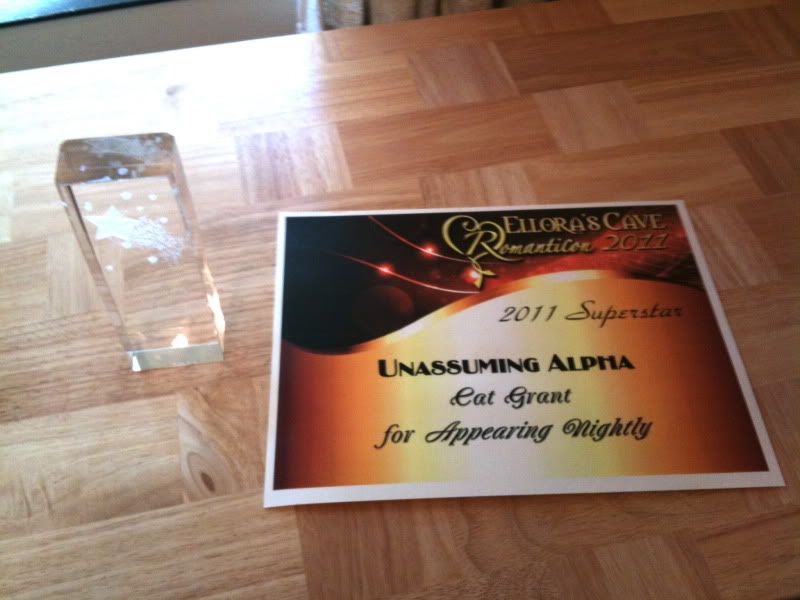 And let me tell you, that hunk of glass is HEAVY. I'm keeping it on my nightstand, so if anybody ever breaks into my place, I can hit them over the head with it!
Thank you to all the readers who came up and talked to me. Your words mean a lot. We writers spend most of our time working alone, with no idea how our books will be received until we see reviews months later. It does our hearts good to hear how our work has entertained and affected you.
And a HUGE "thank you!" to the GRL organizers for putting on such an outstanding event. I'll be there with bells on next year in Albuquerque!